7 Circles, 7 unsolved mysteries in Northern Ireland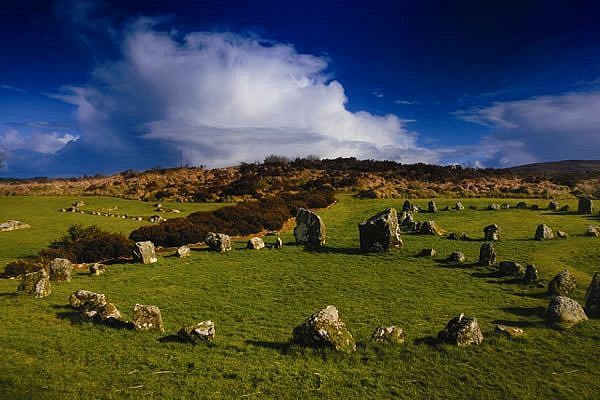 Ireland is a country of many myths, mysteries and legends. Northern Ireland in particular is home to a number of unsolved mysteries, including these 7 circles created with large boulders. If you're planning a holiday or trip to Belfast, save time to explore the wonders waiting outside the city limits, the Beaghmore Stone Circles for example.
Beaghmore Stone Circles attracts thousands of head-scratching tourists each year, located in a breath-taking location. Many leave completely won over by Ireland's incredible landscapes and indefinitely puzzled by its mysterious ancient ruins. The circles here were discovered in the 1940s and it's believed that there may well be more similar circles hiding below the ground.
This site consists of 7 stone circles in total, each ring associated with a cairn. Some historians think they are a product of a Neolithic group living in the area during the Bronze Age. Others think that these cairns and stone circles were laid as burial markers. There are also a number of nearby heaps of boulder which could have been used for shelter long before the stone circles were put in place or could have just been excess rock piled off to the side.
Another theory is that the circles were created to attempt to restore fertility to the area's soil after it started to turn to be overgrown with peat. They could have been used as markers to show the position of the sun and the moon during the solstice...
What do you think?
This is not the only stone mystery in the UK however, there are many more which definitely add some wonder to any holiday in Ireland, England and Scotland. Take the stone henge for example
You can find the Beaghmore Stone Circles on Blackrock Road in Cookstown. It's a pleasant day trip from Belfast, just over an hour's drive away. It's also very easy to find a cheap flight to Belfast if you're looking for a Neolithic-themed weekend getaway! Pair your trip with a visit to the local village pub, and your trip is complete!